Eco Council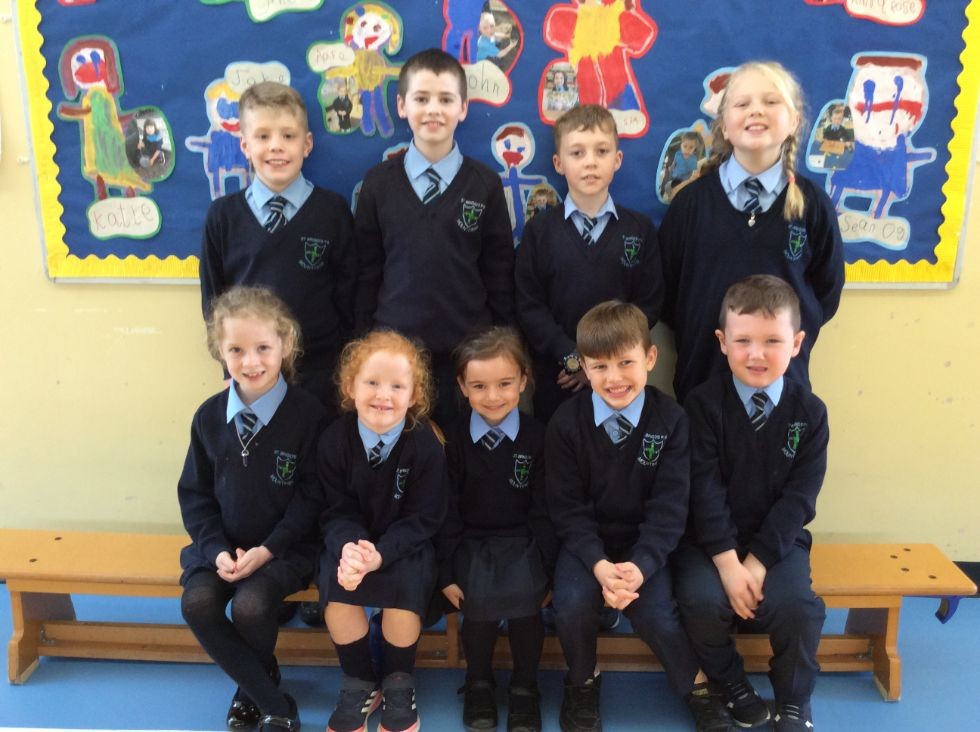 Eco schools is an international programme of the Foundation of Environmental Awareness.
" The primary aim of the Eco Schools Programme is to educate and empower young people to make positive decisions and become change makers for an environmentally sustainable world."

The staff of St Brigid's PS aim to instil in our pupils an appreciation of the world around them eg through gardening club and to develop their awareness of environmental issues such as biodiversity, the importance of litter reduction and of following a healthy lifestyle for example travel actively to school. We also provide opportunities for pupils to contribute to decision making/initiatives in school. We are proud to have achieved our second Eco Schools Green Flag in 2018.

Pupils in each class nominate themselves for election and are voted for by their classmates. Our councillors represent the views of their classmates at Eco meetings and help to organise Eco events such as pupil surveys, recycling and creating posters for the SUSTRANS programme. Many thanks for all your hard work.
Meet St Brigid's Eco-Councillors. Their role is to help St Brigid's become more eco friendly and reduce energy consumption within our school. Members meet regularly with Miss Garry to discuss their ideas and help work towards gaining a green flag for St Brigid's.
St Brigid's Primary School , Mountfield 4 Lenagh Rd, Omagh BT79 7PT | Phone:028 8077 1327